Scroll Down
Scroll Down
Scroll Down
Scroll Down
Metallica Wordlwide Tour
Motion Graphics
3D Visualisation
Worldwide, 2017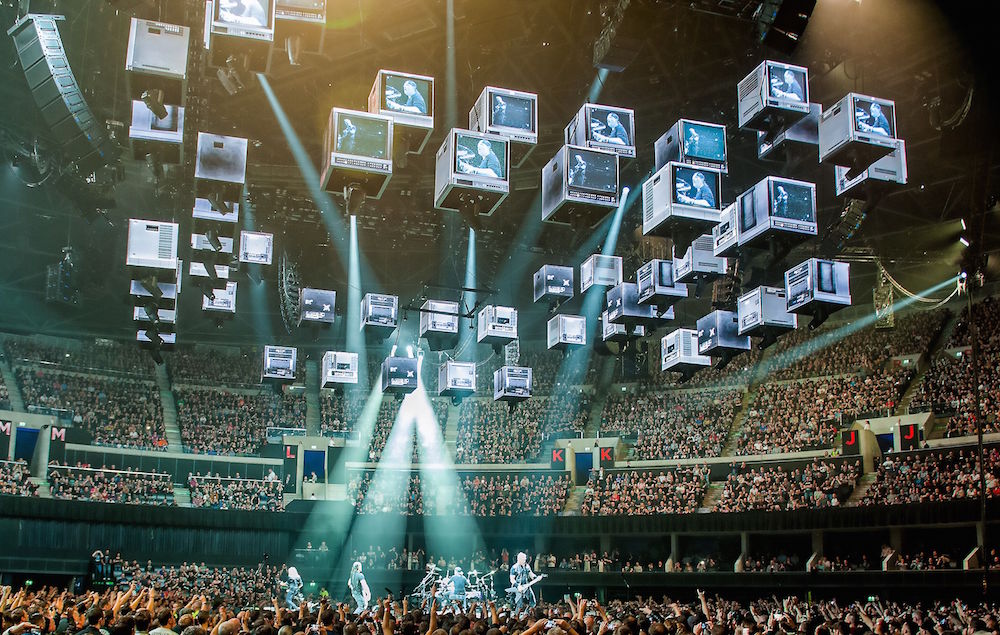 Photo by RMV/REX Metalica at The SSE Hydro, Glasgow, Scotland, UK – 26 Oct 2017
I was part of the content design team under direction of Marcus Lyall and Andrea Cuius for Metallica's Hardwired Tour.
I designed the localized content for each city the band was playing in. I also designed graphics and reformatted previous video content for some of the songs.
Besides video-edits and graphic designs, and as the set was quite challenging, I was also in charge of loading the content into a custom 3D pre-visualisation tool Andrea had built, so the design team could quickly design and experiment with different ideas.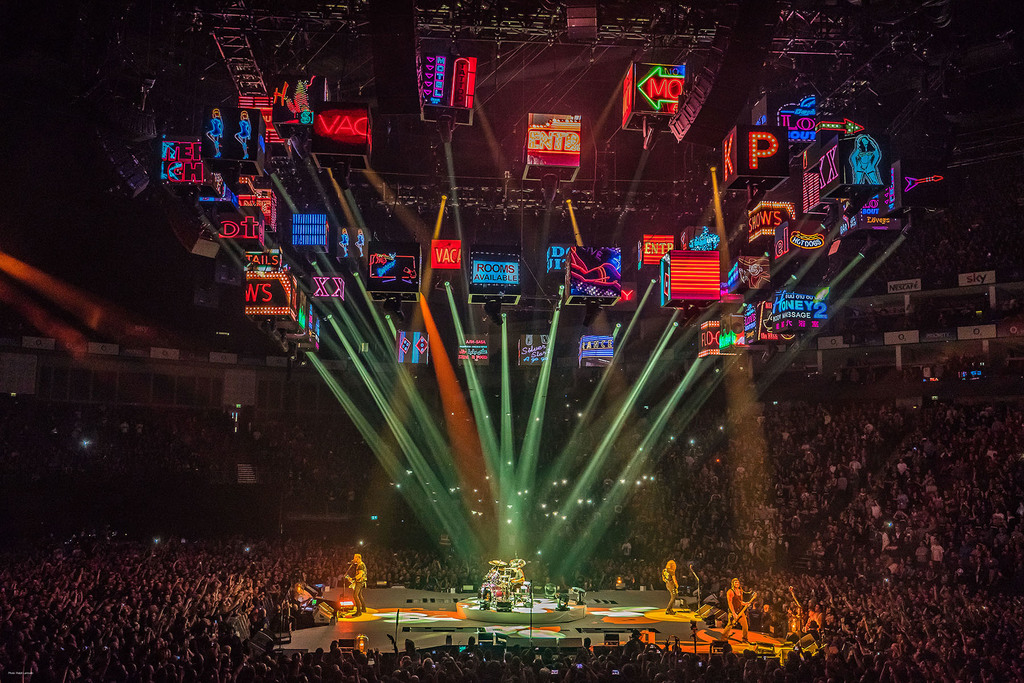 Photographer: Ralph Larmann
Set Designer and Show Director: Dan Braun
Content Director: Andrea Cuius and Marcus Lyall
disguise/Notch Programmer: Andrea Cuius
disguise server provider: PRG Nocturne LA
Lighting Designer: Rob Koenig
Video Director: Gene McAuliffe
Show Art Director: Scott Holthaus
disguise Operator: Cameron Pigou
Lighting Programmers: Joe Cabrera and Troy Eckerman
Photography: Ralph Larmann