Scroll Down
Scroll Down
Scroll Down
Scroll Down
Live visuals for The Chemical Brothers
Got Glint
The Chemical Brothers
Motion & Interactive Design
No Geography Tour, 2019-2020
In October 2019, I designed some interactive live visuals for The Chemical Brothers under Smith & Lyall's direction.
We dissected one of their Encores track, 'Got Glint', and created a multi-dimensional tunnel in perfect synchronization with the music.

I built and programmed an interactive system to generate the different parts of a tunnel like visual from each musical elements of the track and its structure.

These live visuals weren't restricting the attention to the screen and stage area. We played around it, matching and aligning the tunnel to the lighting rig allowing the effect to reach and highlight the dancefloor too. This enabled the audience to immerse themselves in a new musical experience.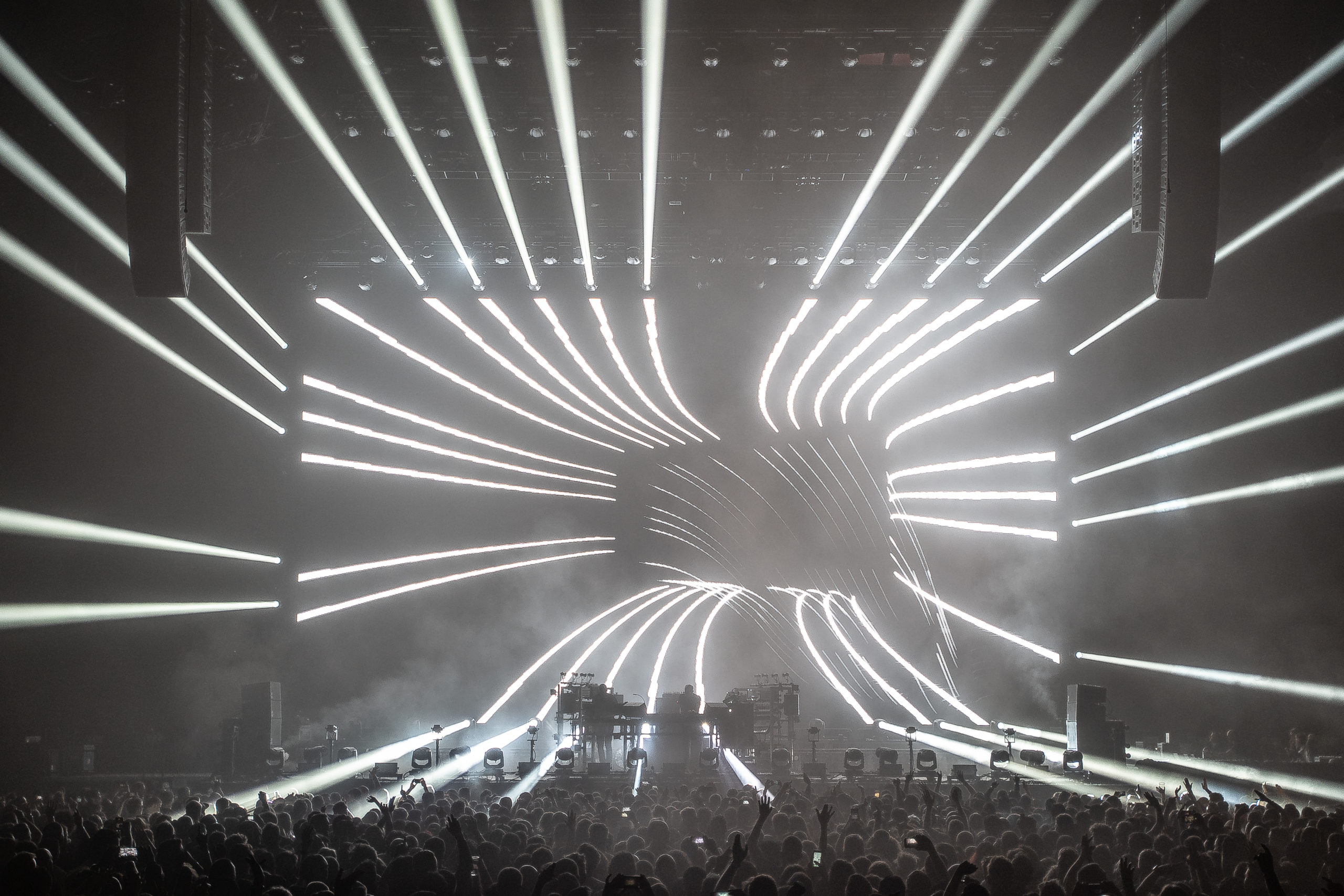 Photo courtesy of Ray Baseley.