Scroll Down
Scroll Down
Scroll Down
Scroll Down
Realtime visualiser
Star Guitar
The Chemical Brothers
3D Visualisation
Free Yourself & No Geography Tours, 2018-2020
During The Chemical Brothers Live, 'Star Guitar' has a specific stage design, differing from the rest of the show.
It consists of a 'Strobe wall' made out of 45 strobe lights besides the other fixtures on stage.

During the show programming in 2018, I built a 3D realtime visualiser with Touchdesigner. It allowed the team to preview different designs in realtime and find the best way to animate the strobes.

This visualiser includes the screen, the stage, the DJ 'hub' and the lighting rig.
I added an integrated GUI offering different options: switching between 4 different strobe modes, enabling or disabling the screen, adjust its opacity and load test content.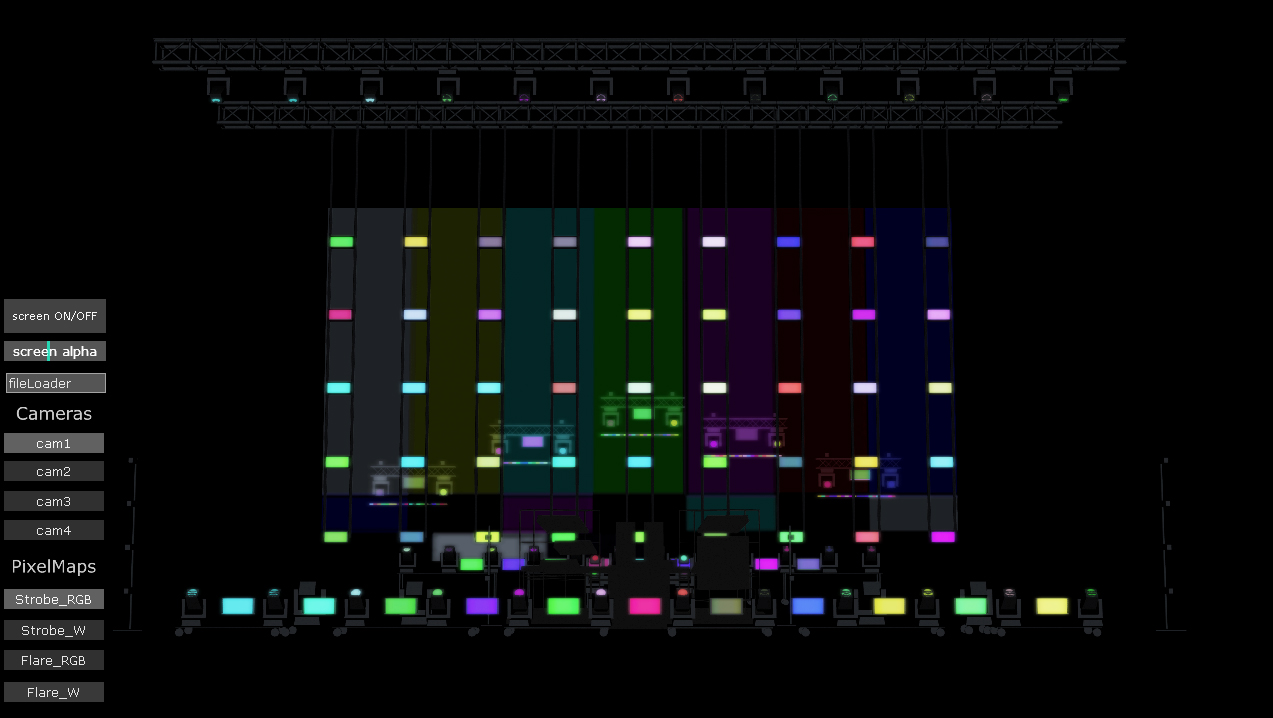 'Temptation' followed by 'Star Guitar' at CDMX Pepsi Center, Mexico, 12/06/19