Scroll Down
Scroll Down
Scroll Down
Scroll Down
Live visuals
Star Guitar
The Chemical Brothers
During the previous tours of The Chemical Brothers Live, 'Star Guitar' had a specific stage design, differing from the rest of the show. It was one of the only moment in the show that consisted of a "light only" design. Made out of 45 strobe lights (besides the other fixtures on stage), the "Strobe Wall" was the central piece.

In 2022, Smith & Lyall decided to create new visuals for Star Guitar and asked me to co-design and program generative visuals for it. The patch runs in realtime and along with a custom GUI, allows for perfect a calibration of the interactive system on every different stages.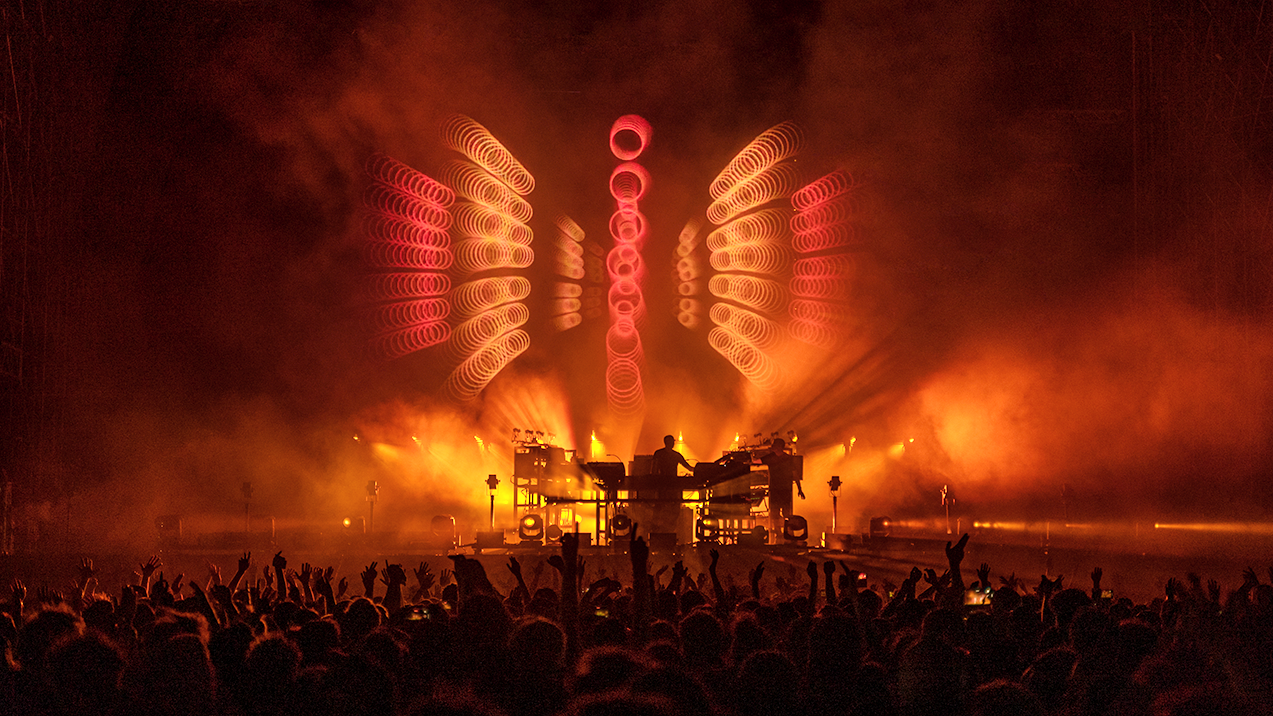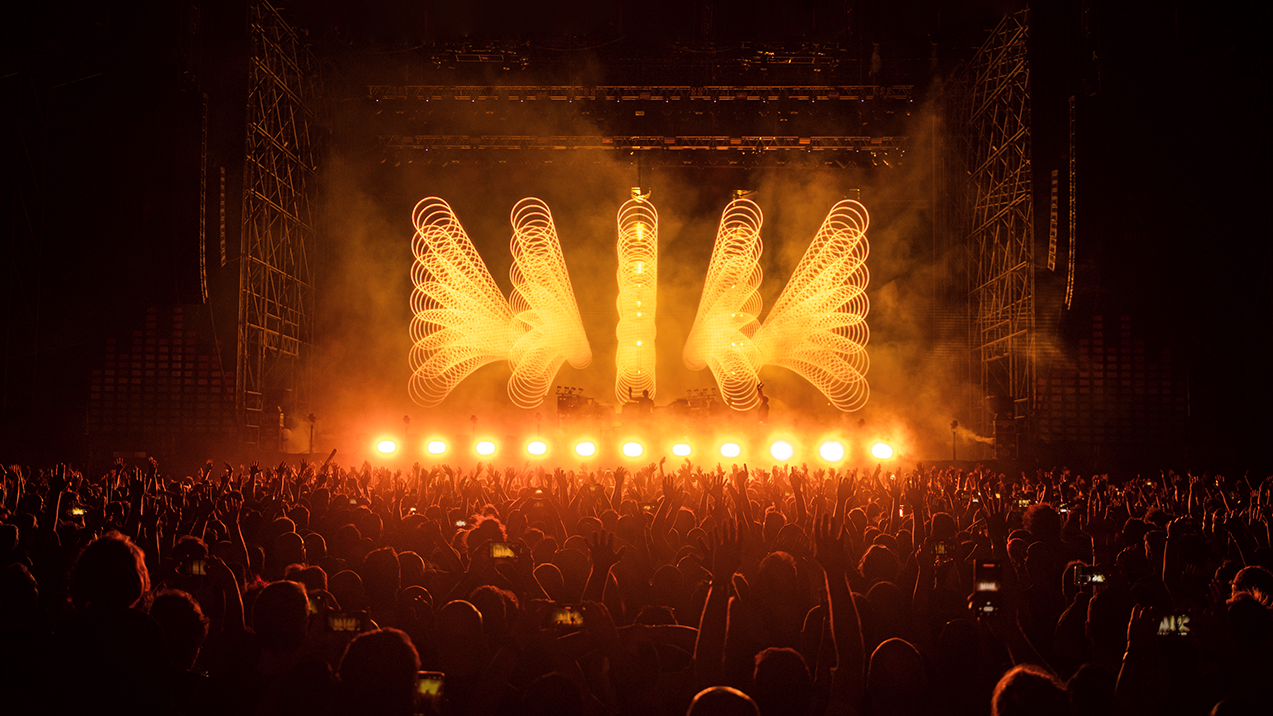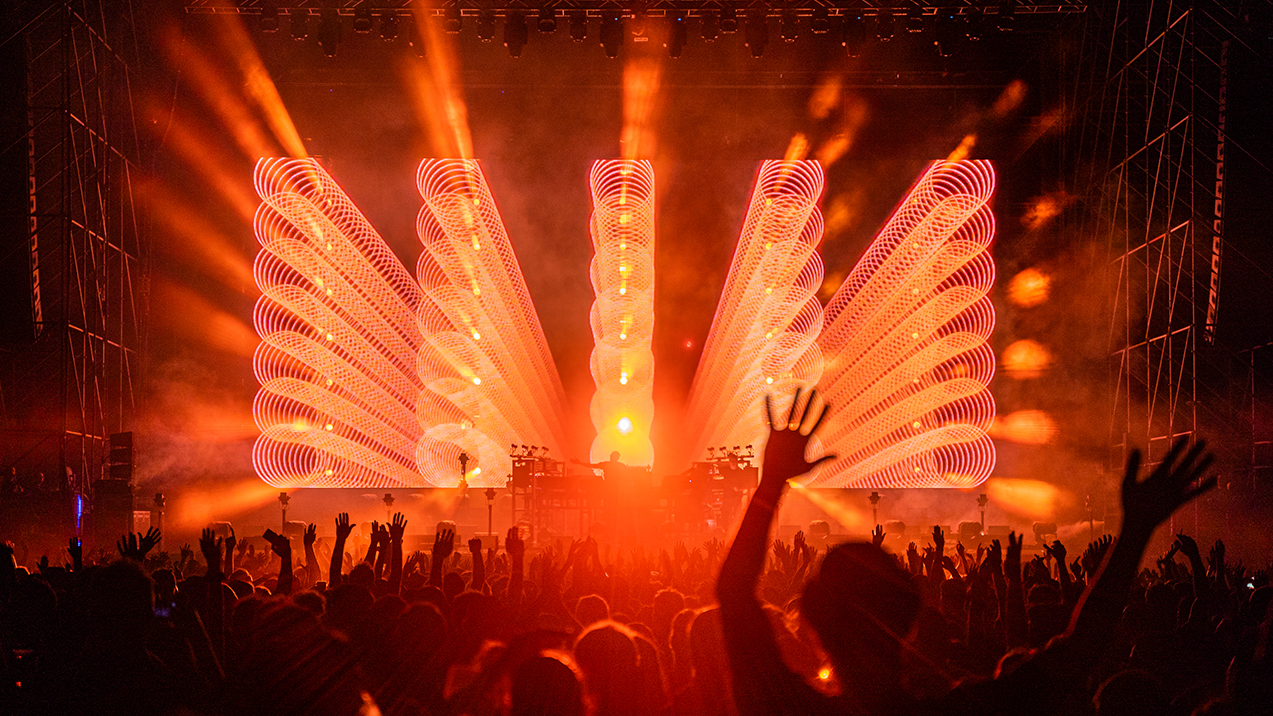 Sonar Festival, Barcelona, 2022
photo credits: Ray Baseley & Nerea Coll
During the programming of the Strobe Wall in 2018, I also built a 3D realtime visualiser with Touchdesigner. It allowed the pre-visualisation of different designs in realtime.
This visualiser includes the screen, the stage, the DJ 'hub' and the lighting rig.
I added an integrated GUI offering different options: switching between 4 different strobe modes, enabling or disabling the screen, adjust its opacity and load test content.